The role of a woman in the world of technology in Barcelona
Female representation in the digital economy continues to decline despite collective efforts and market needs. The Spanish technology sector lacks equality, in terms of gender equality in jobs.

Why?
The gap begins at an early age. Education is crucial for the formation of an ideology of equality. Even though many speak of equality in the workplace, the data speaks for itself.
In 2017, of the total of 52,2% of women who graduate, only 18,6% represent the technological branch. And if we close in on female graduates who perform digital jobs, the figure drops to 15,6%.
We are facing a sector that will shape tomorrow and, faced with this reality, women should not / cannot stay behind. That is why it is fundamental to strengthen the presence of women in these sectors.
We cannot ignore those great technology companies have a huge women presence in Spain. We talk about Irene Cano on Facebook, Fuencisla Clemares on Google or Helena Herrero on HP. According to the latter, "it is difficult to achieve greater equality if the numbers of female managers in the companies do not grow", while at the same time it is considered necessary "a change of mentality in Spain" in order to reconcile the professional with the family.
And, the growth of digitally based companies in Barcelona has accelerated the need to have digital knowledge, such as programming, big data, cybersecurity, artificial intelligence, blockchain, among many others. While the number of tech professionals available in the market has not increased proportionally.
What initiatives do we have in Barcelona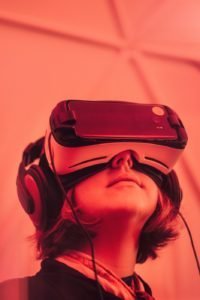 She Stem, is a non-profit initiative, which takes place in Barcelona, which aims to bring girls between 14 and 16 years old to the technological world. Through workshops, interviews, and activities with women referring to the world of science and technology.
On the other hand, it is in the District of 22 @ the "1st Edition of the Women in Value Circle". A circle that includes a large number of women in managerial, intermediate and specialized technical positions of companies and institutions of the technological district of Barcelona. This conversational circle puts women at the heart of the technological and business world.
Olga Garcia, commercial director of Cisco Spain, remarks:
"We are talking about the importance of new technologies in the professional development of women and, in turn, and the importance of sharing our valuable experiences in order to offer them to technology businesses."
*Font: El País Retina