Now that the days are longer and nights warmer, the outdoor activities are more popular than ever. To continue with the annual tradition, the city has installed several places where we can enjoy an open-air cinema, better known here as: "Cinema a la fresca". This form of entertainment is one of the most popular, especially at this time of year. And, there's nothing better than watching a movie with friends and under the stars.
''Recall that we are currently living in the period of the greatest consumption of audiovisual products through piracy. But even so, the open-air cinema conserves intact its power of fascination." We can find many examples of it. Luckily, in spite of strict display rules, there are more and more options to enjoy the unusual format of cinema in Barcelona.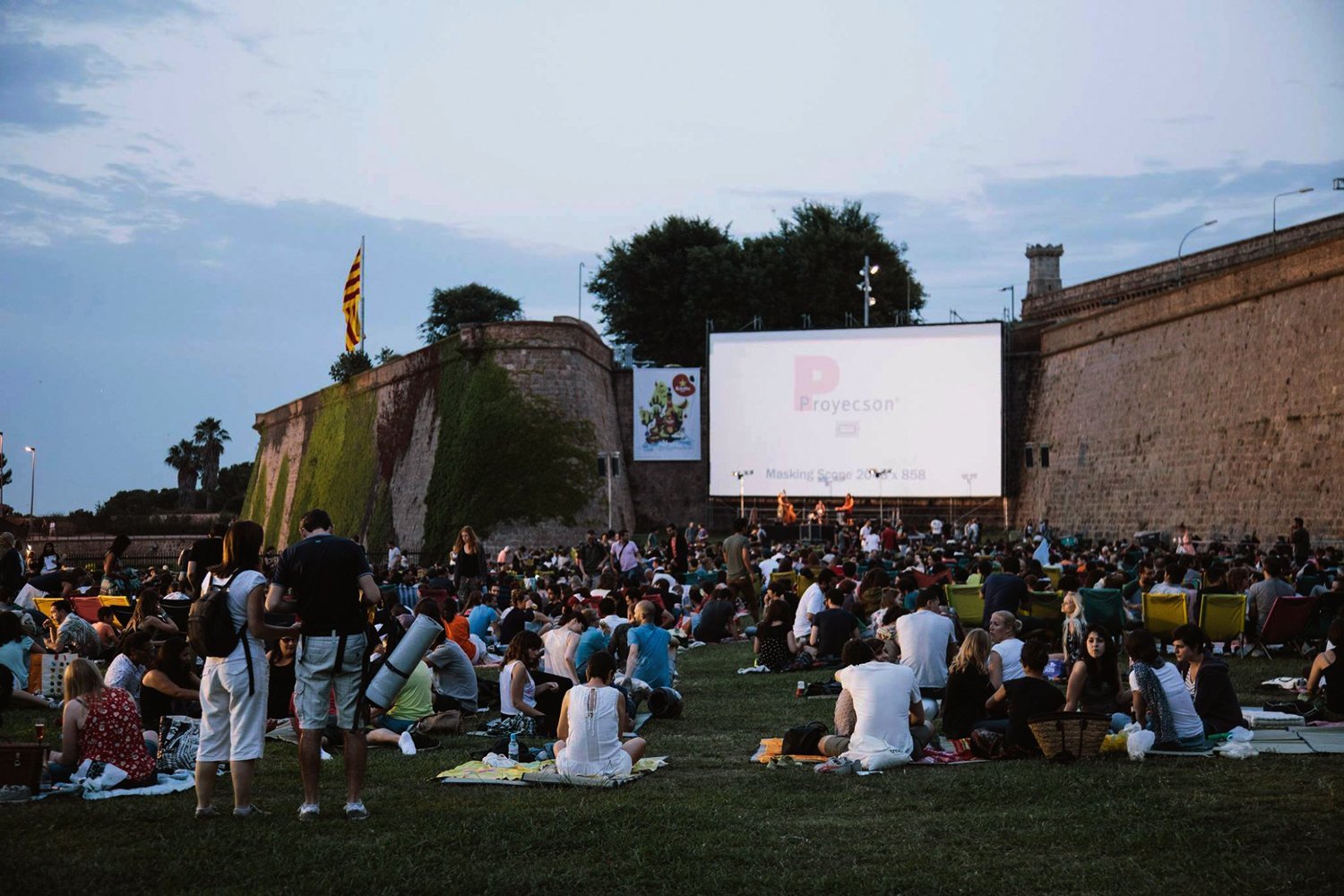 Outdoor cinema at Sala Montjuïc
One of the most outstanding open-air cinema locations is Sala Montjuïc. This emblematic festival has been held for more than 10 years and continues to delight, whether for the price, the location or just due to the movies line-up itself. Its programming begins in June and continues until the beginning of August. You can enjoy concerts prior to film screenings as well as a bar and eco-picnic that can be purchased in advance. This year it will end on August 3, so hurry up and get the last tickets. The last movie title is a surprise…
But if you miss the Sala Montjuïc program and you stay in August in the city, do not forget to stop by the open-air cinema that is held in the CCCB, called Gandules. This festival, totally free and democratic, screen the films proposed by the public voting selection process. This year, you also have the option to vote for the soundtrack that will be played before each screening using the hashtag #Gandules18.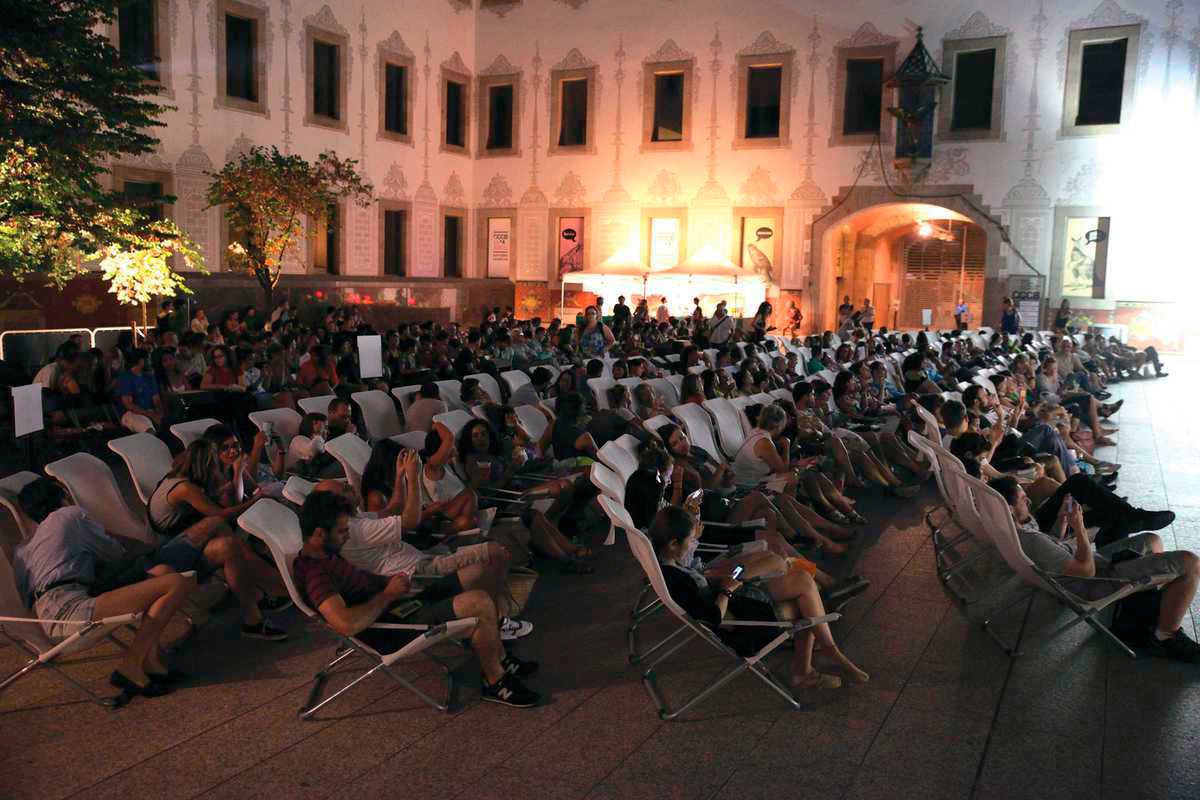 Outdoor cinema at CCCB (Gandules)
If, on the contrary, you want something more intimate, there are countless spots in Barcelona where you can enjoy the screening of all kinds of films and presentations in an unique and different environment. Knowing that the movie industry is changing, and consumer have different expectations, the event venues make the unique and singular spaces available to public for any cinematographic experience of your choice.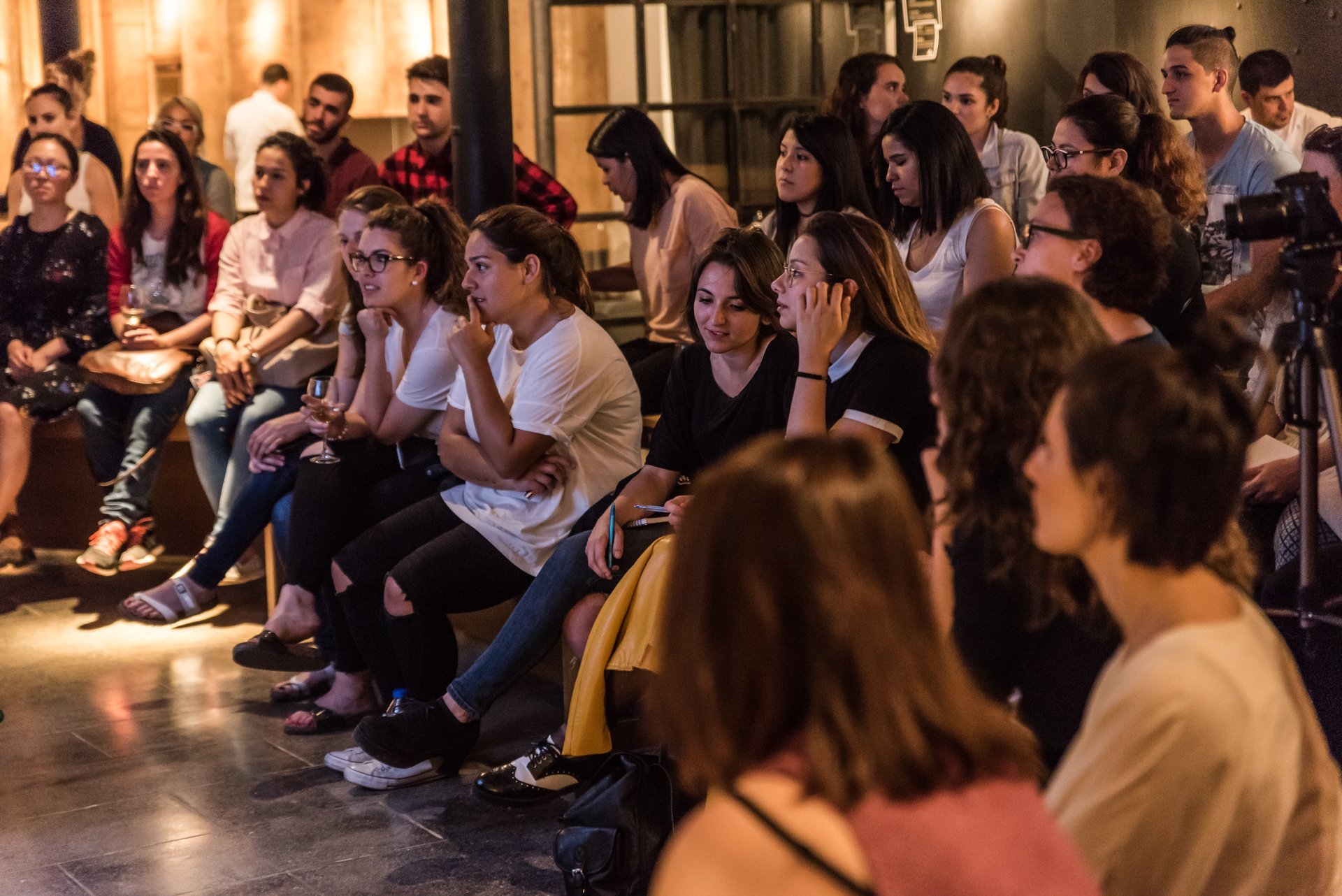 Audiovisual session a The baSEment Barcelona